Santas S Sleigh Jewelry Box | Enamel Ornament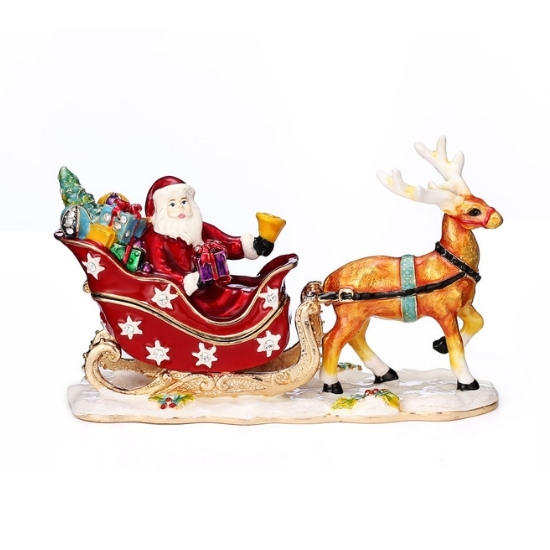 This Santa's Sleigh jewelry box is a delicate metal craft. The box body is made of pewter/zinc alloy and then plated with golden color. Golden is covered with colorful enamel glaze and mounted with some bling-bling crystals. All painting work is made by hand. This elegant christmas trinket box is also a great home decoration.

We can also develop customized style, color and size as per your ideas, conecpts or designs.

Applicable to below business types: home decoration business, gift wholesalers, gifts brands, gifts distributors, amazon sellers, and gift shop owners.

We are the leading manufacturer of handmade metal gifts, home decorations, souvenirs and fashion accessories. Our selection includes a variety of styles and colors, so you can find the perfect style to match your business need. We can also customize designs and make private labels. We also carry other gift items, so be sure to contact us for a consultant. Let us help you find the perfect products for your business.

Contact us now!