Metal Bottle Opener Magnets / Tourism Gifts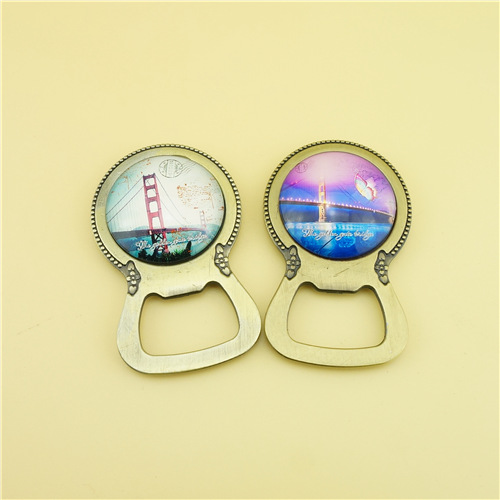 This bottle opener is made out of premium alloy and crystal glass. It is decorated with printing made with epoxy or crystal glass. The bottom magnet make it a perfect magnetic bottle opener.
The bottle opener with Printing is a good option for tourist gift businesses and museum gift businesses. We can customize the printing with the attraction designs. The customized tourist-inspired magnet is the best souvenir gift in the souvenir shops in different attractions, like ocean parks, zoo parks, safari parks, aquatic parks, oceanside attractions, ocean city attractions, underwater tourist attractions, heritage sites, historical attractions, cultural attractions, and museums.


We are the leading manufacturer of handmade alloy gifts, home decorations, tourist gifts, souvenirs, museum gifts, wedding gifts, promotional gifts, and fashion accessories. Our trinket boxes come in a variety of styles and colors, so you can find the perfect style to match your business need. We can also customize designs and make private labels. We also carry other gift items, so be sure to contact us for a consultant. Let us help you find the perfect products for your business.


Contact us now!
Email: [email protected]
Wechat/Whatsapp: +86 18966016931